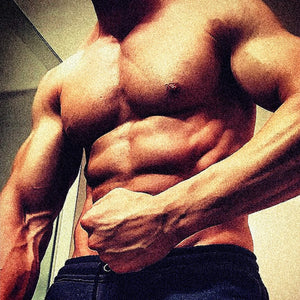 Regular price
$83.80
Sale price
$128.90
or 4 payments of $20.95 with
More info
A Custom Workout Plan, made specifically for YOU, by Mike 
Designed for your personal needs and fitness goals
Get on the right track with everything mapped out
A plan to show you what to do and save time
What is a Custom Workout Plan?
This is a personalised workout plan, based around resistance exercises, and may include cardio. Created to suit your individual circumstances. Mike will work with you by email, to design a training program that will help you reach your goals in optimum time. Once complete your workout plan will be emailed to you in an easy to follow PDF format. This can be printed out, or kept on your phone, tablet, or computer. Whether you have a gym membership, or will be working out at home, your training plan will help you achieve results. It will show you exactly what to do, and when.
How do I get started?
After your order is received Mike will email you a questionnaire. Mike will use this to evaluate your fitness level, history of injuries, and personal preferences.
How long should I follow my plan?
It's recommended to follow a Standard Custom Workout Plan plan consistently for 4 to 6 weeks, and for up to 12 weeks.
I really want to push myself very hard, and would like a new plan every month, can you provide this? 
Yes, choose from either the 3 month Intensive Custom Workout Plan (includes 3 different Custom Workout Plans), or the 6 month Intensive Custom Workout Plan (includes 6 different Custom Workout Plans). After you have received your first plan, you will be emailed a new plan on the third week of each consecutive month. Or, if you would be prefer to receive all of your plans right away just let Mike know.
How soon will I receive my plan?

You will be emailed your questionnaire within 48 hours of placing your order. Once completed, and Mike has received this from you, he will have your plan ready and back to you within 7 business days.
Legal information
Please check with your Doctor before beginning an exercise program. If you suffer from a pre-existing heart condition, please seek medical advice first.