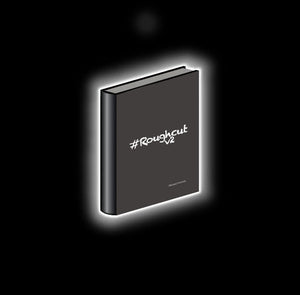 Regular price
$28.80
Sale price
$45.90
or 4 payments of $7.20 with
More info
Mike's fastest weight loss diet plan
An accelerated diet plan to burn fat
Simple to understand and follow 
Available for instant download now 
What is Rough Cut V2?
Do you have a short deadline for a competition, fight, wedding, or special occasion coming up? Or would you just like to get into shape in the quickest time possible? Rough Cut V2 is the diet I use and teach for dropping body fat fastest, while protecting lean muscle and strength. This plan will show you how to get there in the fastest way.
Please note this is a guide on how to diet, and what and when to eat (not a workout plan).
Why diet fast, most transformation plans are 12 weeks or longer?
I use and recommend both short duration and long duration diet plans. 12 week plans are very effective, but the truth is most dramatic weight loss occurs when plans are used intensely for a shorter time frame of 4 to 6 weeks. This is the reason why many combat athletes like boxers, kick boxers, and mixed martial artists follow cuts for around 6 weeks pre fight.
It's the best way to condense the impact of focused dieting on day to day living, burn highest amounts of fat, and retain lean muscle mass and strength.
Rough Cut V2 is a diet plan for achieving serious weight loss in the shortest possible time.
 What's inside Rough Cut V2?
This is a simple to follow, how to do it diet guide. Inside is my outline on what, when, and how to eat. Follow the sample menus, shopping guide, and recipes to get up and running immediately. 
You will learn:
• Why the method works, and how you can adjust it to suit different goals.
• Tips on how to deal with hunger and fight cravings.
• How fruit sugar can be used to switch on or switch off fat burning.
• The best foods to eat, and when to eat them.
• The role of water intake, and how it influences your body weight on a diet.
• The best types of exercise to burn fat and how to apply them.
• Whether rest and sleep are really as important as we keep being told.
Begin reaching your goals now – your link to download your guide will be sent to you immediately after you place your order. Just use the green button on the right there.
If you need a training plan to combine with this diet then take a look at my Workout Plans section (my own personal workout plan is called Hyper Burn Train-Rx). These plans are designed to be incorporated with Rough Cut V2.
Please Note:
This is an E-book in PDF format. Once your order is complete you will be sent an email with a link to begin your download. If you don't receive it within a few minutes of placing your order please check your email spam folder.
Legal Stuff
Please check with your Doctor before beginning an exercise program. If you suffer from a pre-existing heart condition this plan may not be suitable for you, please seek medical advice first.
*Before beginning any exercise or weight loss program you should seek advice from your doctor.