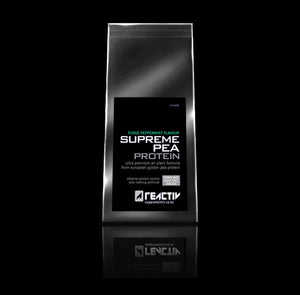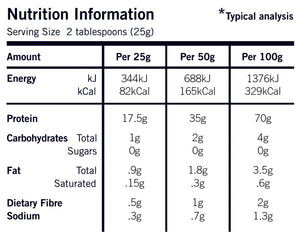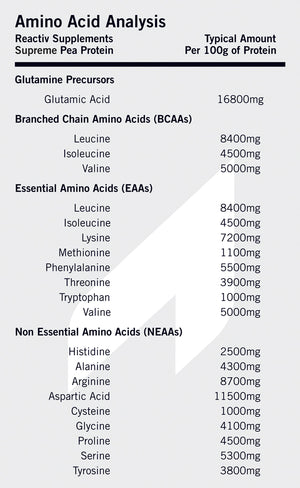 Regular price
$34.80
Sale price
$52.80
Natural Fudge Peppermint Flavour

Premium Belgian Golden Pea Protein
All plant based shake with nothing artificial
All natural, deliciously satisfying taste
Highest quality plant protein
Clean, alkaline, and low calories
Vegan Approved Product
Chocolate Mint Pea Protein Isolate
We've brought together our finest quality, Pure European Pea Protein Isolate, with delicious, double chocolate fudge cocoa, and uplifting natural peppermint. The mouth–watering flavour duo is a big improvement on standard flavoured Pea Proteins. If you are familiar with Pea Protein powder you will know it naturally retains a strong taste. We spent a lot of time working on this, to develop an enjoyable to drink, cravings satisfying, 100% plant based smoothie you will love using frequently.
Pea Protein Shake or Pea Protein Dessert?

If you have used our Belgian, unflavoured, Pure European Pea Protein Isolate product, you will know how smoothly this powder mixes. The thickness can easily be adjusted by changing the amount of water used to mix with it. If you want a result you can drink as a shake then use more water, or if you prefer a thicker, mousse like consistency then reduce the water. Thicker consistency is useful for quickly making a high protein, low calorie dessert you can place in a bowl in the fridge to chill and eat later with a spoon. Just chill for 30 minutes. You can mix your shake (or mousse) in a hand shaker, or if you want to experiment with using ice cubes instead of water, blend in an electric blender instead.
The Best Pea Protein Powder
The Pea Protein Isolate we use is sourced from the world's leading Pea Protein producer, called Cosucra in Belgium. At Cosucra they use healthy Golden Peas, grown in Northern France. Using a patented, natural and water based method, they create a very high protein content Pea Protein that's very pure. They call it Pisane®.
Additive and Gluten Free Pea Protein
Supreme Pea Protein is free from artificial additives, artificial sweeteners, artificial flavours, gluten, fillers, dairy, eggs, soy, and preservatives. We use the natural sweetener Stevia to sweeten. 
How to use it
Supreme Pea Protein is ideal any time you need a protein serving. You can have it along with other foods to complete a meal, or it can be used on its own. Good times to use it are at breakfast, after exercise, as the protein portion of any meal, or as a low calorie snack.
Packaging
We use 450g mini tubs and 1.11kg resealable packs.
Ingredients
Fudge Peppermint Flavour:
100% Pea Protein Isolate (from French Golden Peas), Natural Cocoa, Natural Chocolate Flavour, Natural Peppermint Flavour, Stevia. 
Overall Rating
| | |
| --- | --- |
|  Mixability |  ★  ★  ★  ★  ★  |
|  Taste |  ★  ★  ★  ★  ★   |
|  Mike's Rating  |  ★  ★  ★  ★  ★  |